Free Backlink Checker
The free backlink checker service is one of the critical tools of modern search engine optimization (SEO). Checking the current website status allows you to analyze the marketing strategy, identify its weak points, and find ways to improve it. We understand why it is needed, how it works, and how to analyze the information provided by it.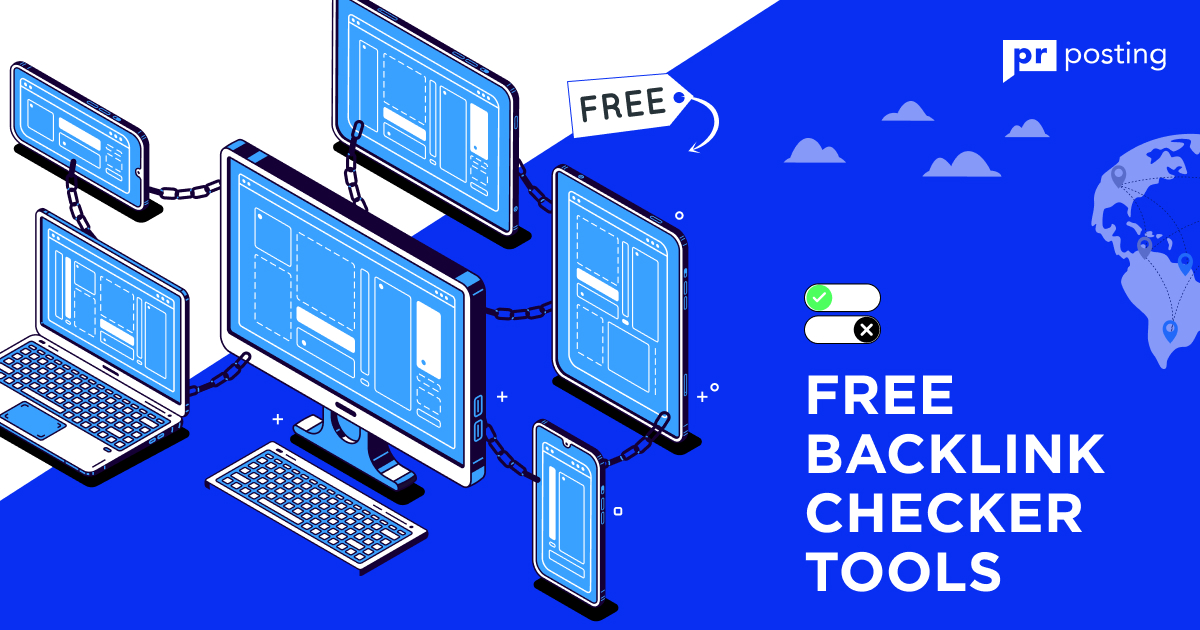 What Is A Backlink Checker For a Website
This tool helps you to discover all the links that lead to the site. The service automatically determines the resources on which they are located and pulls the following key indicators:
domain and page traffic;
time of existence;
number of key phrases used for optimization;
number of related domains;
the total number of outgoing and backlinks.
One of the essential functions of the tool is the breakdown of links into dofollow and nofollow. The first category includes links allowing search crawlers to go to your page, and the second one contains links that block it. Of course, the first ones will be more valuable for search engine optimization.
Checking backlinks of a website will also help you find broken pages. They respond to the request with a 404 error code or some other signal indicating a technical malfunction. The value of links on such resources will be zero.
Services may have other additional functions — it all depends on the imagination and capabilities of the developer. Specialized tools from MOZ, Ahrefs, The HOTH, Sitechecker, Neil Patel, and more are available. Try several options to determine which one is best for you. Most of them offer a full-featured demo for 7 to 30 days.
What Are Backlinks And Why They Matter
Backlinks are links that lead from other resources to your site. For example, bloggers made a rating of the best establishments in the city that serve chocolate donuts. Backlinks were created by noting the coffee shops' URLs.
Why is this important for institutions? Of course, the authority of famous bloggers can lead people to choose that coffee shop over its competitor down the street. But that's not all. The mentioned pages will rise higher in search results in a few days.
Google uses a complex ranking system. The factor of authority occupies an influential place in it. Websites owners and administrators will find that the content on a page is valuable and useful if many popular sites link to it. Based on this assumption, search engines add several points to it.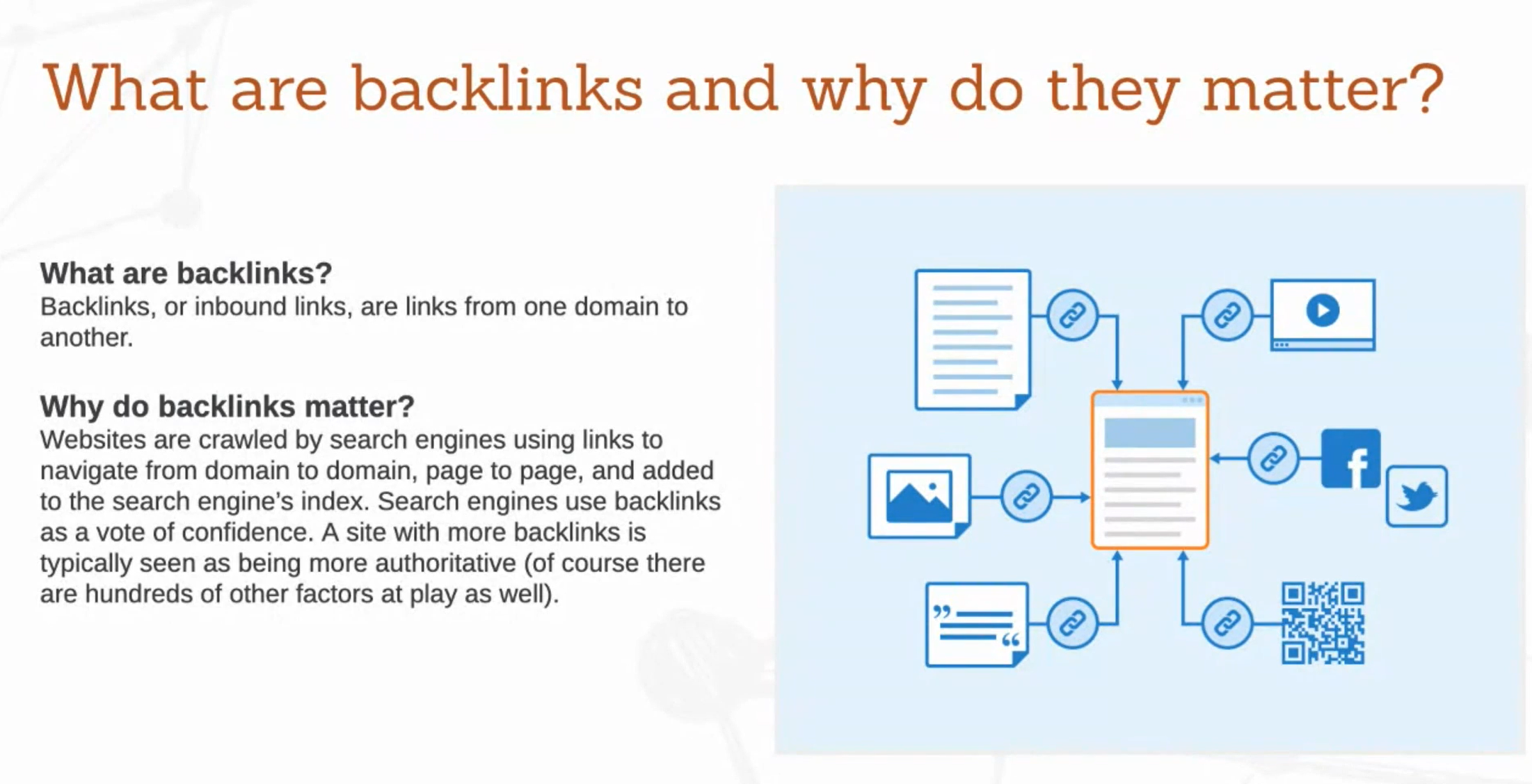 Therefore, it is significant to check backlinks to a website to find out how effective your promotion strategy is and what hidden potential it has. There's one more reason to use this tool that you should never let out of your sight.
Some webmasters and SEO specialists began to abuse the knowledge of the principles of operation of search algorithms. They started buying hundreds of links on external resources, guaranteeing sky-high rankings for their sites. Formally, there is no violation in this method of promotion, but its ethics are ambiguous because it rudely pushes away those who put all their efforts into creating quality content.
Google's answer was an algorithm called Penguin, which today exists in the fourth generation. It carefully analyzes each link, determining its quality. If it is placed on a page whose topic does not coincide with your site, the search engine will simply ignore it. And for promotion on suspicious platforms and resources included in black lists, you can get a rating reduction or even a temporary ban.
Therefore, it is important to check backlinks on website periodically to avoid bad effects. And do not rush to say that you will never use dubious promotion methods. Suspicious links can be generated by automatic tools or created by your competitors. You may not even know why your ratings are dropping in both cases.
The Importance Of Checking Backlinks Of A Website
It is very nice to know that your site is considered authoritative. However, the backlink checking tool is primarily intended for marketers and SEO specialists. It helps them identify the strengths and weaknesses of the site's promotion strategy.
Search Engine Optimization
The goal is clear — to increase the number of high-quality links and reduce the impact of low-quality and questionable ones. The platform serves as a diagnostic tool in this case. By making two lists, you can block harmful links using the Google Disavow tool. Also, you can negotiate with the owners of the good websites about continued cooperation.
Lost Link Recovery
Any website is like an organism. It rarely stays the same — usually, its individual sections appear and disappear, changing the structure of the resource. You may appear that some of the pages they lead to are no longer available when you check website backlinks. By clicking on them, the user will only receive a 404 response — this will not give you either an increase in traffic or an SEO effect. To solve this problem, you should use the 301 redirect command, specifying the new versions of the pages.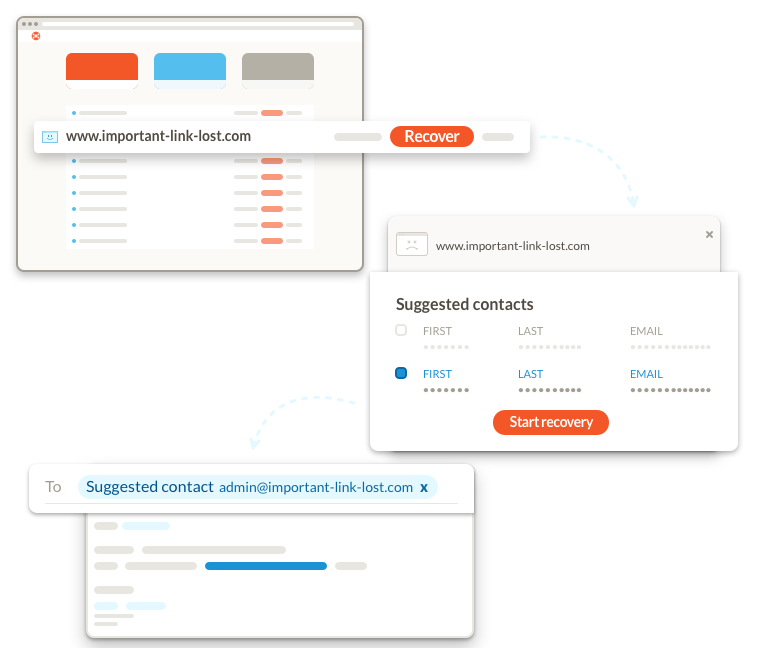 Competitor Backlink Analysis
Remember when we were children, we were told not to compare ourselves with others? Well, in SEO, this rule does not apply. You should know your place in the business environment. The checking backlinks tool will show who uses this technique skillfully, and who underestimates its potential. It is essential to look at the performance of competitors in dynamics. For example, you can see that the segment leader is resting on his laurels, and you have a chance to knock him off the pedestal. Or a little-known company began to actively develop in the field of search engine optimization, creating a threat to other players.
Studying competitors can benefit you in another way. See exactly where they are placing their backlinks. These platforms may be valuable for you as well. So you can improve the effectiveness of your SEO strategy without long and complicated research.
Building Relationships
You can see unfamiliar resources with which you have not agreed to place content when you search for backlink. Sometimes they just share your content because they find it useful, just like the search engine algorithms predicted. Why not turn this situation to your advantage? Contact a blogger, site owner, or webmaster to strengthen cooperation and make it long-term. Usually, such materials turn out to be of higher quality and more effective than those purchased on commercial platforms.
Improving Backlink Profile
Not all page promotion methods are equally good. After you did website backlinks check and found all of them, break them into groups by platforms, for example, posted on social networks, blogs, web directories, or news resources. Evaluate the effectiveness of each category and determine the priority direction of development. You can also identify gaps in your marketing strategy and find hidden growth potential.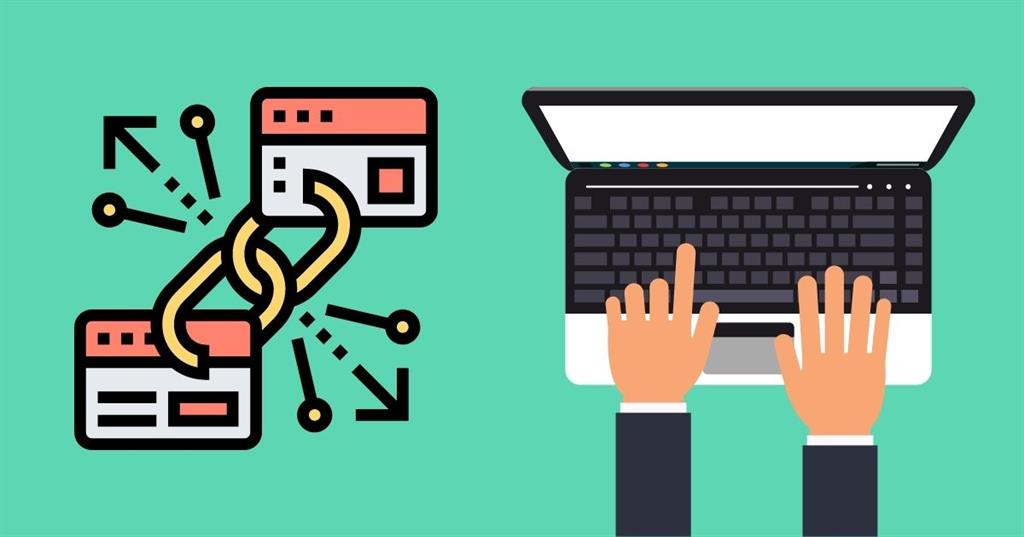 How To Use The Website Backlink Checker Tool?
Chose a service with a convenient interface and an optimal set of functions, and open it in the browser.
Enter the full URL of the page you want to analyze in the search bar of the SEO backlinks checker. Some web applications offer to automatically spread research to all the resource sections — it will take more time, but will provide valuable information.
Click the search button. If necessary, fill in the CAPTCHA field to confirm that you are not a robot.
Wait — the process lasts from a few seconds to a few minutes, depending on the complexity of the task.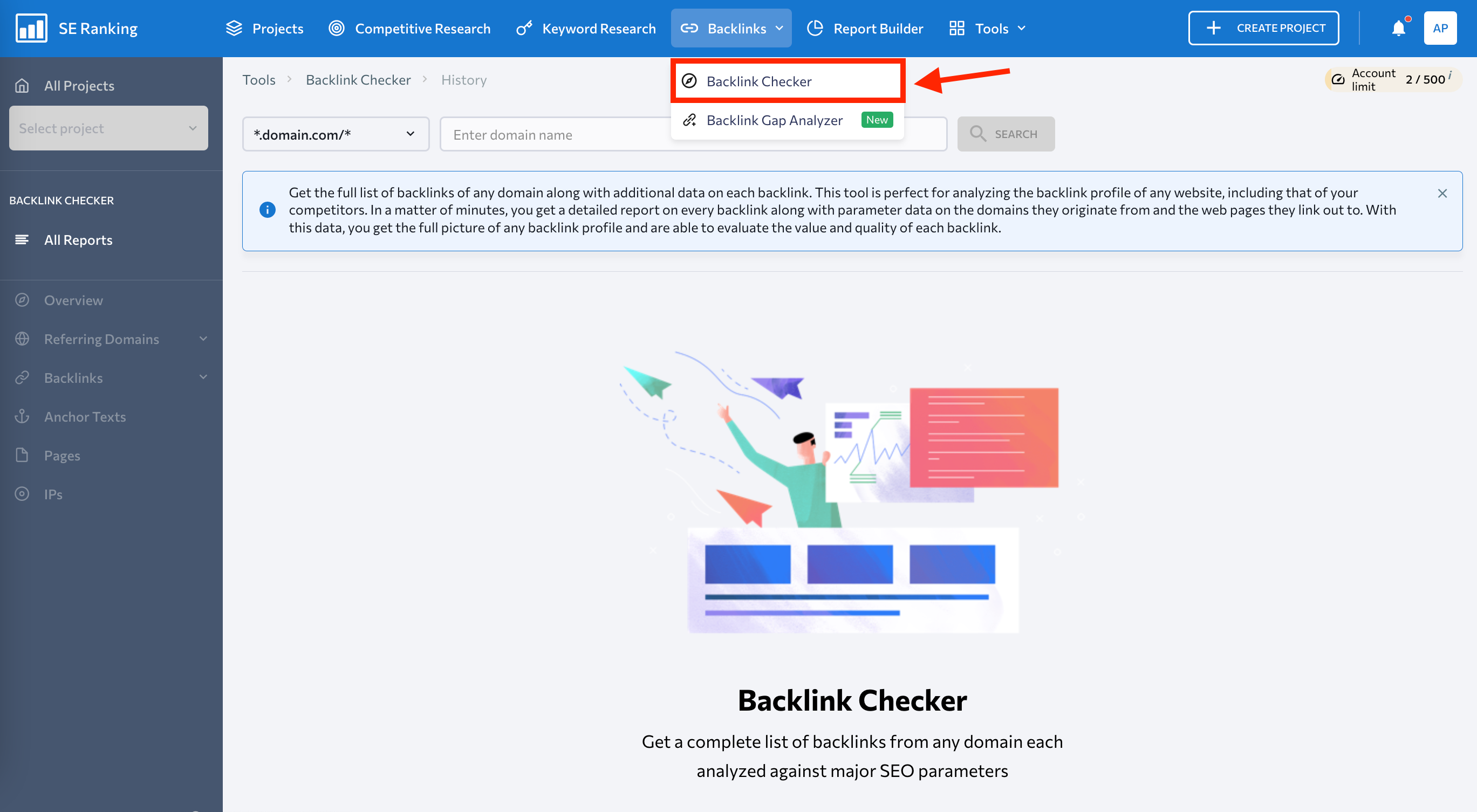 Both free backlink checker services and paid solutions are available. The latter almost always provides a free demo to familiarize yourself with their features. It may limit the time for using the tool or the number of results in the report.
What To Do With The Results
When you check backlinks of website the main purpose is to evaluate and adjust the existing SEO strategy. To improve the efficiency of optimization for search engines, we offer the following checklist:
Check where exactly your competitors are placing their top links. Usually, one source works better than the others — it could be a well-regarded blog, a feedback platform, or a highly specialized technical resource. If you find backlinks of competitors on it, contact the owners or administrators. They may decide to consolidate his commercial success and enter into another partnership agreement.
Determine which anchors work better than others, and then look at the competitors' experience. Many tools provide such information, including A Href backlinks checker. You need to create such anchors that the door to your site is visible, but looks natural.




Select top blogs, news platforms, and other resources. If the backlinks checker demonstrates high efficiency, you should try guest posting. Create engaging and helpful materials that match the site's theme. Most likely, you will need the services of professional copywriters and designers. It will not be cheap, but this approach will give a long-term effect that will work in your favor for months.
Final Words
Currently, most of the ranking of a page depends on its usefulness, informativeness, and authority. So, any sharing of your content works in your favor. The backlink checker for website will help you evaluate how effectively you are using this tool right now. With its help, you will discover the strengths and weaknesses of your digital marketing strategy, priority directions for development, and gaps.
Frequently Asked Questions
What Is A Backlink Checker For a Website?
It is a tool that detects all links on third-party resources that lead to your site. It can determine their quality and the performance of the pages where they are placed.
Why Check Backlinks To A Website?
The distribution of your material indicates its authority and informativeness. These are the primary search engine ranking factors. Link building strengthens the SEO strategy significantly when there are a lot of quality links.
How To Use The Backlinks Website Checker Tool?
Open the web application in the browser, enter the URL of the page or domain, press the search button, wait a while, and get the result in the form of a table.